Mangmetong, 26 May (MTNews): Government High School Mangmetong, in collaboration with all its stakeholders, organized a felicitation program on the 26 May to honor the achievements of its successful HSLC students.
According to an update received here, ever since its up gradation, this is the fourth time in 9 years that the school has achieved cent percent pass percentage in the HSLC exams and has a record of being one of the best Government schools in the state in terms of results.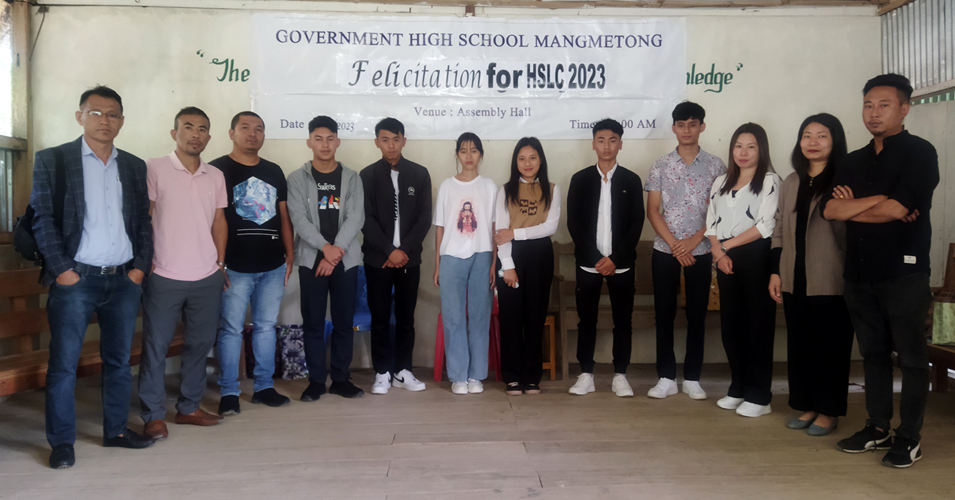 According to the Head Teacher In-charge, the remarkable success of the school is not attributed to individual brilliance alone, but rather the collective efforts of everyone involved in the school's education process. The Head Teacher In-charge expressed gratitude towards the subject teachers for their sincerity and dedication, acknowledging their significant contribution to this achievement.
The felicitation program featured short speeches from various individuals, including the outgoing students, the Mangmetong Baptist Church, and the Mangmetong Village Council.
Concluding the program, the Mangmetong Students' Union exhorted the successful students as well as the rest of the gathering.