Commissioner and Secretary of School Education, Kevileno Angami stated that the State government, as of date, has 1932 Government schools with the aim to provide quality services and education, however due to various reasons this could not be achieved as expected till now.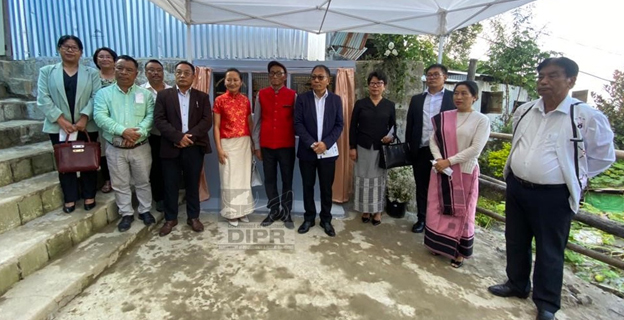 Inaugurating Government High School, Forest Colony in Kohima on 11 October, she said that wherever communities have been proactive, government schools have performed better.
She said such schools tend to see the government schools as not less than the private schools and she urged the community to take ownership and urged the teachers to dedicate more and improve the quality of the educational system.
She also highlighted the mandate of the Government of India, stating that GoI has recognized the importance of community participation in the delivery of School Education and added that our Government of Nagaland has come up with the communitization of public services in 2002 where elementary school education was to be supported by the community and ownership was to be taken by the community. Monitoring and regulation of the government servants in the school and their salary disbursement was to be monitored by the community, she said.
She mentioned that this GHS in Forest Colony has gone beyond expectation as the community contributed in cash and kind and expressed gratitude to all the members of the community for making this school a high school to cater the needs of the people, especially the downtrodden. She also congratulated the stakeholders of the entire colony and officials involved in upgrading the school from middle school to high school.