As more political parties announce their respective candidates to contest in the ensuing Nagaland assembly elections scheduled for 27 February, the picture is now getting clearer as to which candidate will be contesting against whom in all the 60 assembly constituencies of the state.
In 28-Koridang assembly constituency under Mokokchung district, it is now evidently clear that there is going to be a four-way contest as four candidates' names have been drawn into the fray.
While no nominations have been filed in Mokokchung as of now, it is expected that all the candidates will be making a beeline to file their papers tomorrow and the day-after. Unless one of the candidates withdraw, the 28-Koridang assembly constituency will witness a contest between Imkong L Imchen of the BJP, T Chalukumba Ao of the JD(U), Maj (Rtd) Toshikaba of the NPF and an Independent candidate Talitsüba.
28-Koridang assembly constituency has a record of being a restive constituency and electoral violence have been reported there over the last several elections. While Toshikaba and Talitsüba are new entrants into the electoral fray, Imkong L Imchen is a seasoned politician while Chalukumba has unsuccessfully contested in the last two assembly elections losing to Imchen on both occasions.
Imkong L Imchen, who recently resigned from the NLA, has won in the constituency for a record 4 times and will be looking to win again for a record-extending 5th innings. He first won the constituency in 2003 as an Independent and then went on to win the 2008, 2013 and 2018 elections on the NPF ticket. However, he was one of the 21 NPF MLAs who shifted allegiance and joined the NDPP in 2022. After resigning from the NLA, he joined the BJP and has been given the saffron party's ticket to contest in the upcoming general elections. He has won every election he contested before and it will be interesting to see if the 72-year old veteran politician can pull it off again.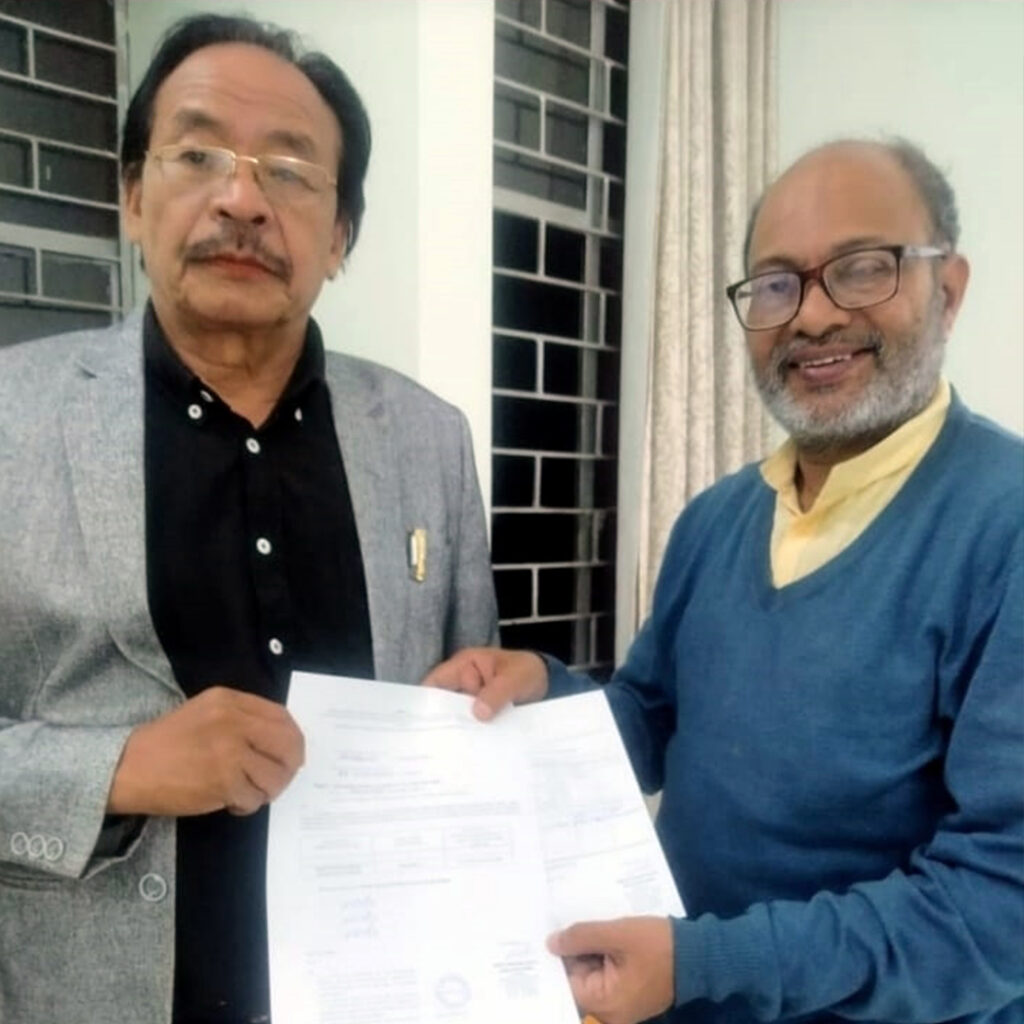 T Chalukumba Ao, despite losing both the 2013 and 2018 elections to Imkong L Imchen, is once again contesting and hoping to get third time lucky. He contested as an Independent in 2013 and on an NPP ticket in 2018. He improved his margin in 2018 over 2013 as he lost by 5735 votes in 2013 but narrowly missed out in 2018 by 128 votes. This time, he is contesting on the JD(U) ticket.
"We decided to join JD(U) because it is a large party now in India; it is spreading across many states in the country, and even in Nagaland, it is growing really strong with many good candidates. So we believe in the party's strength. And we wish to bring the JD(U) in the state as well as in our constituency," said one of his agents.
"We are aware that there are a lot of candidates in the Koridang constituency. However, we are confident in our supporters and we believe in our supporters who are there in the village as well as in the constituency," his agent added.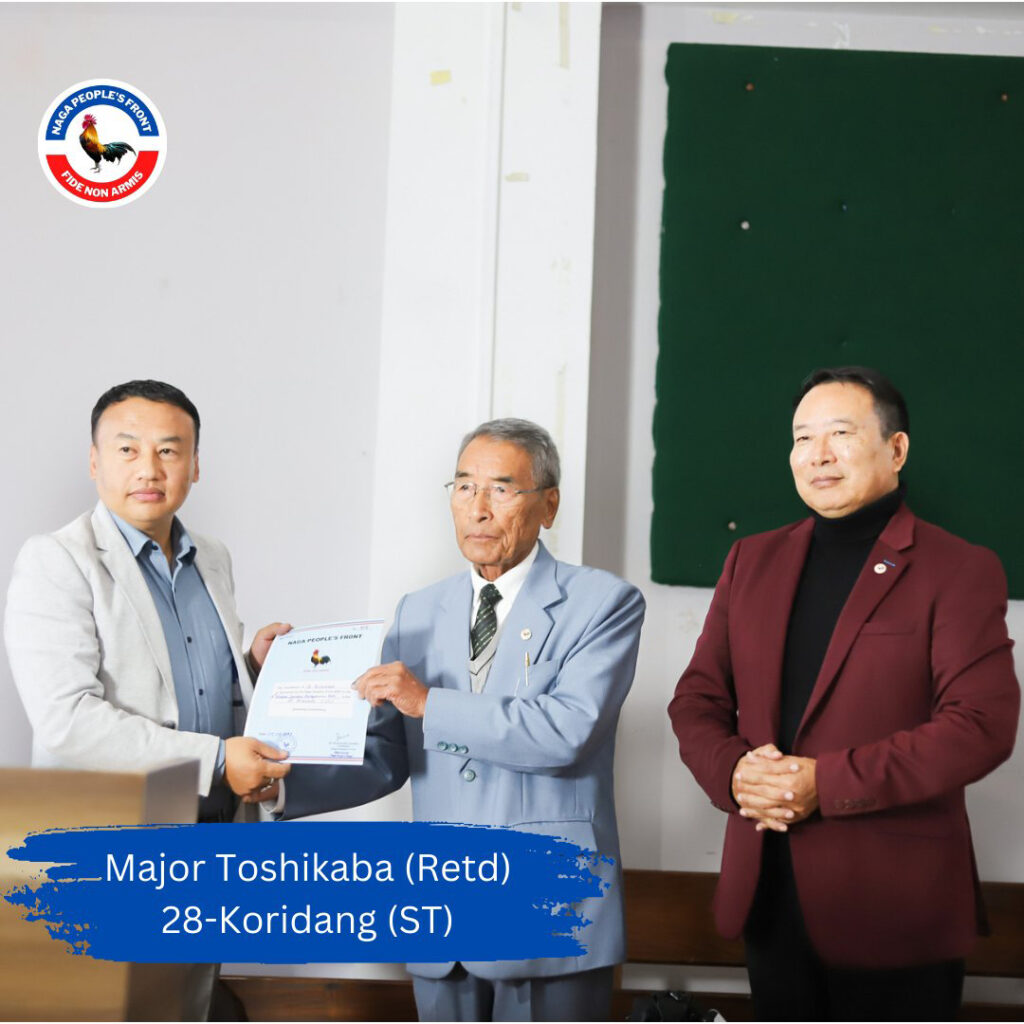 Maj (Rtd) Toshikaba, who took voluntary retirement from the Indian Army to contest in the upcoming election, also hails from Chungtia village as do T Chalukumba Ao. Although that is one factor that might prove to be detrimental in the outcome of the election, Toshikaba is confident of winning as an NPF candidate.
"From the beginning, I had my goals set. It was either BJP, the largest national party or NPF, one of the largest and strongest regional parties which is in coalition with the UDA government. It is a regional party that was in ruling from 2003-2018 and then from 2018-20. It has been one of the largest opposition until it joined the ruling government. In Manipur, it is a part of the ruling government. So, when I was denied the BJP ticket, I did not want to join any other national party. It was obvious that I had to join one of the strongest regional parties, that is NPF," said the retired Major.
"I left my 12 years of service because people trusted in me. So, with the trust and support that the people have in me, I am 99% confident that I will win. The rest 1% of uncertainty – I leave that upon our Almighty God," he added.
Meanwhile, an agent of Talitsüba has confirmed with Mokokchung Times that he will be contesting the election and "will partake in the practice of democracy as an independent candidate." Talitsüba hails from Longkhum village.
"We believe that we are contesting to win. We have huge support from the village as well as our constituency and our strength lies on our supporters," the agent said.