Ukhrul, 25 August (MTNews): The commemorative monolith of the 30th General Conference of the Naga Students' Federation (NSF) being held on 24-26 August 2023 in Ukhrul Town was unveiled by Dr Kekhrielhoulie Yhome, MLA and Advisor, School Education and SCERT, Nagaland at Nayi Kaphung, Ukhrul on Friday. The conference is being held under the theme 'Solidarity Beyond Borders' hosted by the Tangkhul Katamnao Saklong (TKS).
Pro-vice Chancellor, Nagaland University, Kohima Campus, Meriema, Prof. GT Thong was the theme speaker at the conference.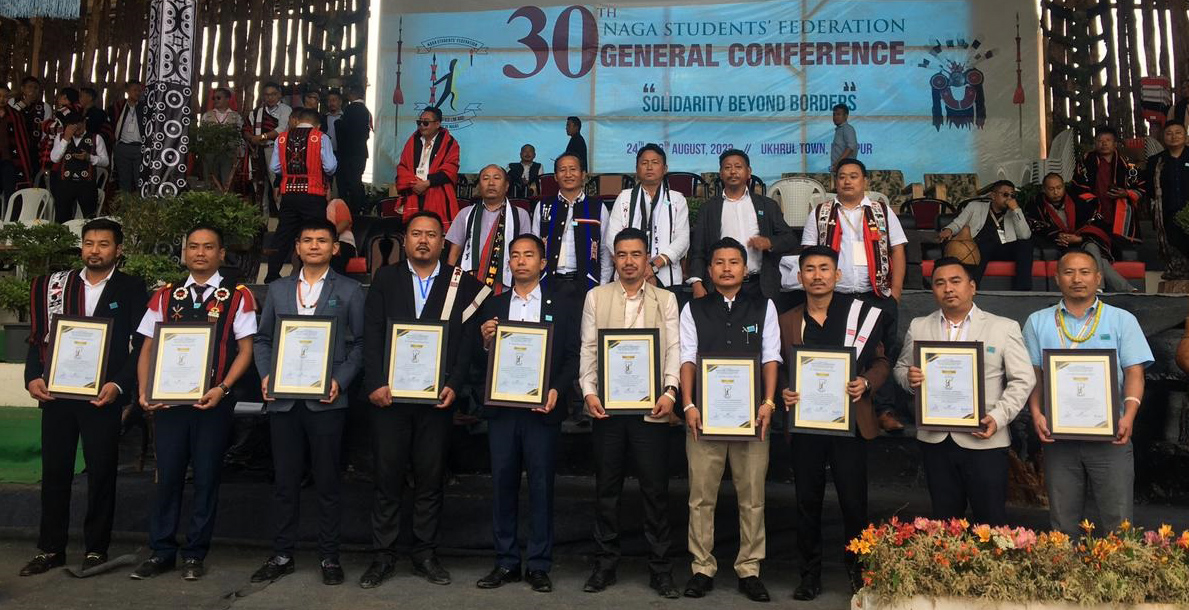 Election of the new executive council of NSF for the tenure 2023-25 was also held on Friday. The newly elected NSF officials are:
President – Medovi Rhi from Chakhesang Students Union
Vice President – Mteisuiding Heraang from All Zeliagrong Students Union,
General Secretary – Chumben Khuvung from Lotha Students Union,
Assistant General Secretary – Kenilo Kath from Rengma Students Union,
Education Secretary – Temjen Toshi from Ao Students Conference (AKM),
Finance Secretary – Heikho Rengma from Rengma Students Union,
Information and Publicity- Pitongo Shithou from Lotha Students Union,
Social and Cultural Secretary – Kaisu Chakre from Mao Students Union,
Speaker – Kato P. Awomi from Sumi Students Union
Auditor General Kawoka V. Awomi from Sumi Students Union.