New Delhi, 25 May (MTNews): State Food Safety Commissioner Y Kikheto Sema, IAS, raised concerns about the increasing influx of sub-standard food items during his attendance at the 40th National Meeting of the Central Advisory Committee of FSSAI at FDA Bhawan in New Delhi.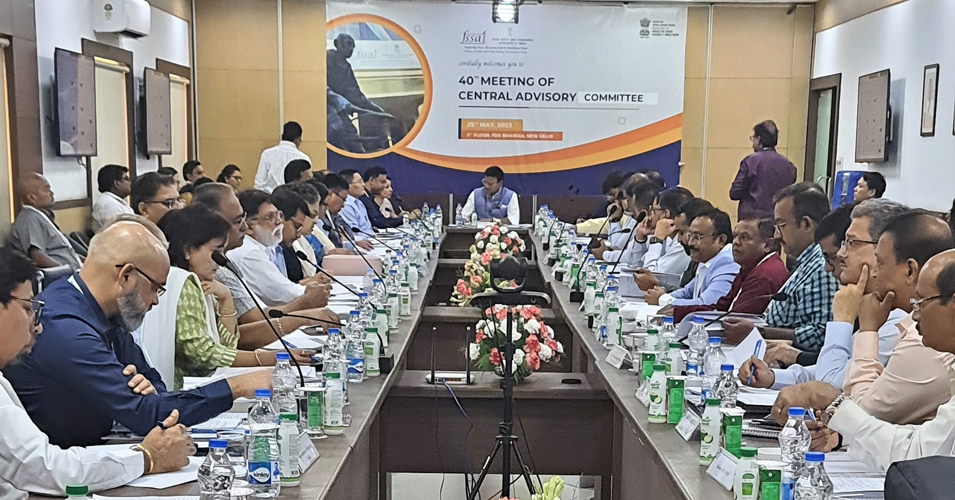 Addressing the committee, Commissioner Sema emphasized the limited resources available to address the problem. He mentioned that Nagaland only has one State Public Health Laboratory, established in 1983 in Kohima. This laboratory is the sole facility in the state authorized by the Food Safety and Standards Authority of India (FSSAI) for food certification under sub-section 43 of the FSS Act, 2006. It is also accredited by the National Accreditation Board for Testing and Calibration Laboratories (NABL) for chemical testing according to the global standard ISO/IEC 17025:2017.
Sema further explained that the challenging topography and poor road connectivity in remote areas pose significant obstacles in sending and receiving food samples, resulting in delays in taking appropriate legal action. Additionally, due to Nagaland's extensive international boundary with Myanmar, a large number of adulterated, misbranded, and sub-standard food items are being brought into the state which he said, demands urgent attention and effective measures to be put in place.
While acknowledging the continuous support and guidance of FSSAI and the Ministry of Health and Family Welfare (H&FW), Commissioner Kikheto requested the establishment of five Basic Food Laboratories to cater to the entire state's needs, ensuring the effective implementation of food safety measures. He also urged for the provision of five Modified Food Safety on Wheels (MFSW), commonly known as Food Testing Mobile Vans, as the current three vans are insufficient to adequately address the state's requirements.
Commissioner Sema was accompanied by Dr John Kemp, the State Program Officer for Food Safety, during the meeting.